Give Great Gifts
Celebrate the Holidays by giving delicious, dairy-free chocolate!
Shop Now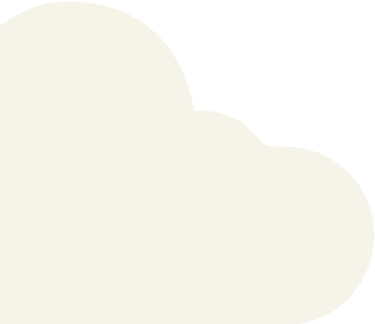 Craveworthy Flavors
Shop Now
10% Off to Keep Your Chocolate Stash Stocked
Never run into a chocolate emergency! When you subscribe, you'll save on every order and we'll deliver your chocolate right to your door.

What The Fans Are Saying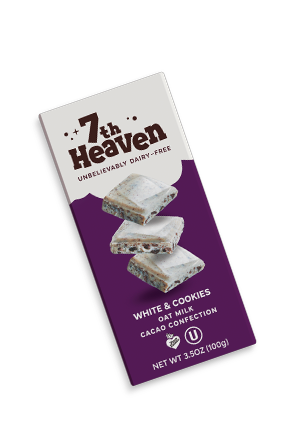 Delicious Dairy Free White Chocolate
I am lactose intolerant but love white chocolate and have been searching desperately for a vegan white chocolate and finally found one with 7th Heaven! It is awesome and delicious!!!!! Highly recommend and will keep ordering more and more!!!!
Jay V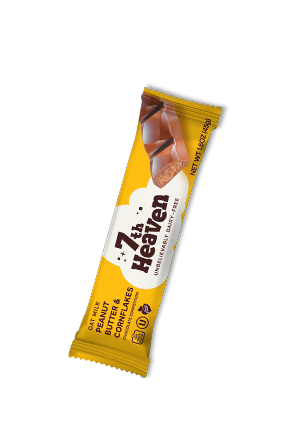 Peanut Butter & Cornflakes
This chocolate is the best vegan chocolate out there IMO. The peanut butter and cornflakes bar is so good. Highly recommend!
Virgina N.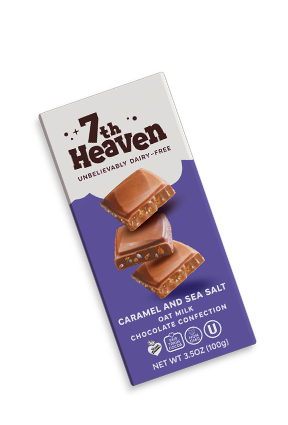 Looovvvved it!!
Chocolate was phenomenal. Loved every bite!!!
Sharan S.

My new favorite chocolate bar!
This has to be my new favorite chocolate bar! I love pistachio but I'm very picky on the flavor - it has to be just right. This was perfect! The flavor, creaminess, everything. Will be ordering more to keep these on hand at all times!
Brittany

Excellent Chocolate
This is my favorite vegan chocolate. I've tried a lot of different brands, and this one is the creamiest and tastes the best.
Sonia S.